A Business Agreement Signed with Supercar Lounge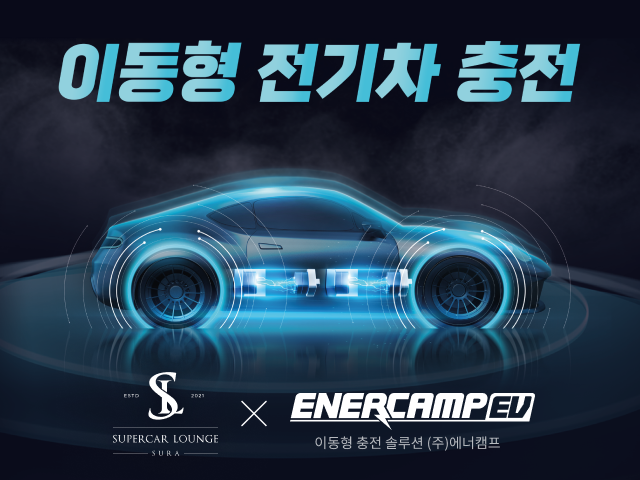 On June 3, 2022, Enercamp, Inc. (CEO Jung-sub Choi) and Supercar Lounge, Inc. (Chief Operating Officer Wonho Park) signed an MOU at the headquarters of Supercar Lounge, according to a report released on June 9th.
Enercamp, Inc. is a smart energy company that provides smart battery chargers and mobile electric vehicle charging services. Enercamp EV helps relieve the concerns of electric vehicle users by aiding them with mobile charging services that eliminate recharging time. It can also be used conveniently during times of emergency charging and when charging space is inadequate.
The CEO of Enercamp Jung-sub Choi expressed his excitement over how "this agreement has led to a convenient mobile charging service and has reduced the time wasted in going to a charging station and recharging the electric vehicles." He is looking forward to "the synergy between these two companies" coming into play.
Supercar Lounge Inc. is a premium driving match service platform– not only does it build a membership service for VIP members, but it also supports a new and healthy driving culture. Supercar Lounge Inc. stated that this business agreement has allowed them to provide a differentiated electric vehicle charging delivery service to its members.