MOU Signed With JM Wave, Inc. to Invent an Exclusive Replaceable Battery Charger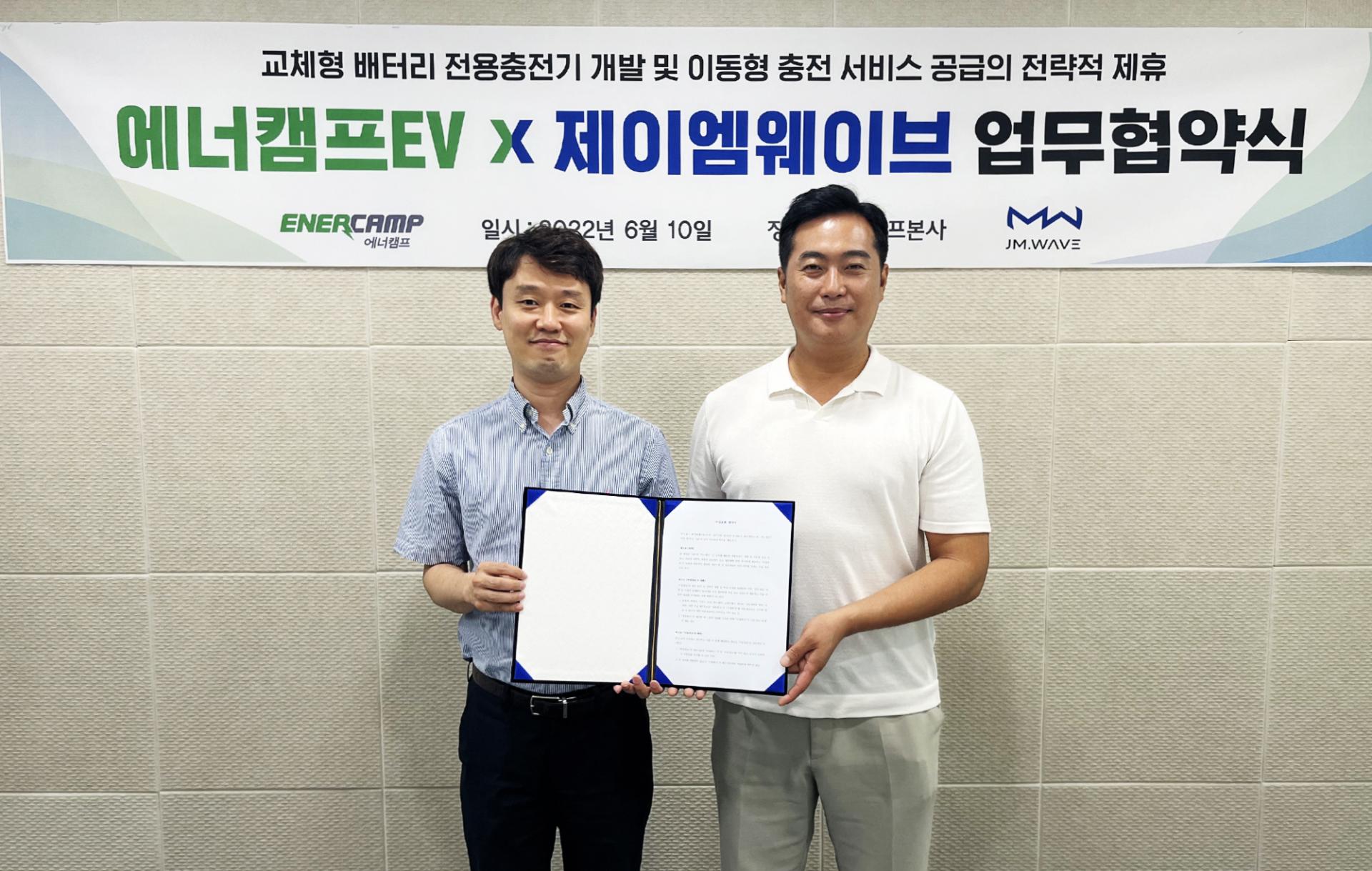 Enercamp (CEO Jung-sub Choi) partnered up with JM Wave (CEO Jeongmin Park) - a company that specializes in modifying electric vehicles - to invent a charger that is exclusive for replaceable batteries and to provide mobile charging services.
Enercamp is a company that provides an electric vehicle charging service (ENERCAMP EV) to people regardless of space restrictions– such service can be provided even in places where parking space is narrow and limited like underground parking lots.
JM Wave is a hardware platform company that remodels 1-ton trucks into electric cars, and it has proved its credibility by signing a contract with Hanjin Transportation Co. and remodeling their 1-ton delivery trucks into electric cars. In March 2021, JM Wave succeeded to maintain a one million dollar investment from an American distribution company.
Enercamp plans to combine JM Wave's electric design technology and its replaceable battery system technology to invent a replaceable battery charger that is exclusive to electric vehicles.
The CEO of Enercamp Jung-sub Choi noted that "this strategic alliance will be a great chance for creating various services for electric vehicles and expanding the network for mobile charging services."