Enercamp, Mobile EV Charging Service, speeds up entry into overseas markets
Enercamp (CEO Jung-sub Choi), a company specializing in EV charging solutions, will expand its Mobile Charging Service Supply Chain overseas, including the U.S., from the second half of this year following its Mobile EV Charging Service in South Korea. Series investment is also in the final stages for full-scale service at home and abroad.
Enercamp officials recently visited the U.S. such as Silicon Valley with the support of the R&D Special Zone Promotion Foundation and met with various clients who could adopt its mobile charging platform "ENERCAMP EV" for detailed consultations.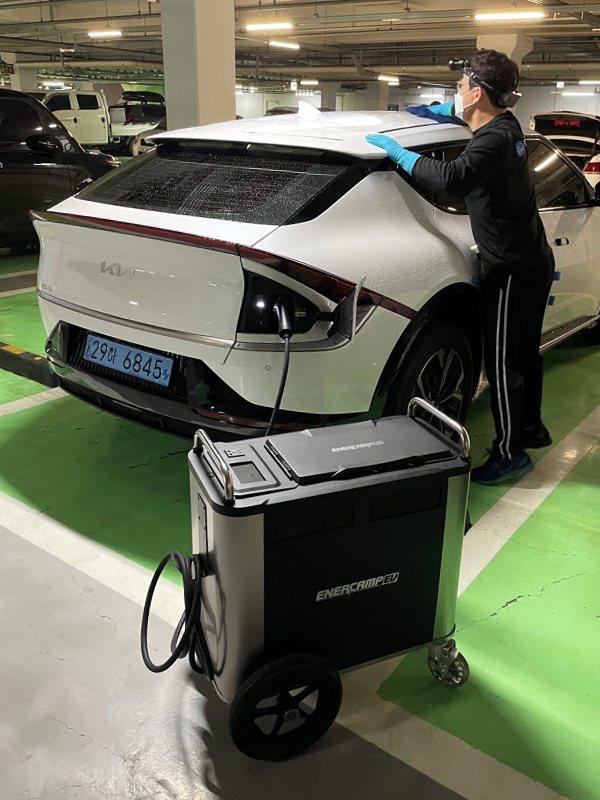 <Enercamp's Mobile Charging Service>
ENERCAMP EV is an EV Charging Service that can be conveniently used without space restrictions in urban underground parking lots where parking spaces are very tight.
It connects customers who want charging and companies that provide charging services using its own developed small, high-power, modular mobile batteries.
During this visit, Enercamp officials met various industry officials of local shopping malls, telecommunications companies, construction and automobile insurance companies, to discuss how to apply ENERCAMP EV. It plans to start a pilot operation in the second half of this year at the earliest after discussing specific service methods with some of these companies in September.
In particular, in the U.S. EV distribution is rapidly increasing, but high-speed charging is difficult at home, so it is negotiating with a local company to provide a solution that enables high-speed charging with the ENERCAMP EV in garages of private house.
As the supply of eco-friendly EVs is rapidly expanding, its services are also gaining momentum in Korea. Enercamp is providing charging services at 85 locations of five companies, such as WeWork and FastFive, and aims to increase the number to 200 by the second half of this year.
Based on this, Enercamp plans to create various business models next year, such as introducing a B2C model that provides services to EV owners for about 20,000 won per month. The series investment to lay a foundation for growth in Korea and overseas is also in the final stages of completion. Enercamp plans to receive \3 billion Series A investment within the second half of this year to respond to the supply chain that will expand in the future.
CEO Jung-sub Choi said, "The U.S. lacks charging infrastructure compared to the rapidly increasing number of EVs," adding, "We will establish ourselves as a leader in Mobile EV Charging Services for high-speed charging in the overseas markets, including U.S."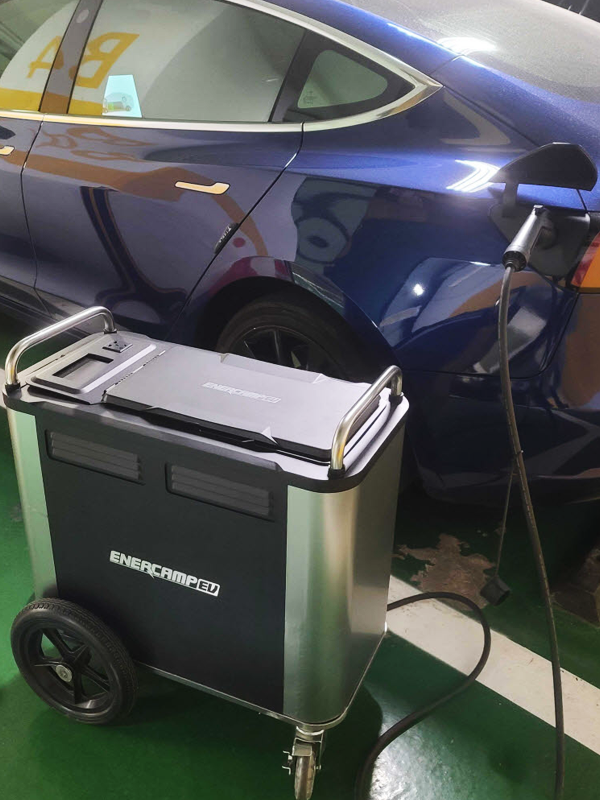 <Enercamp's Mobile Charging Service>