Enercamp "Use EV Charging, a visiting service"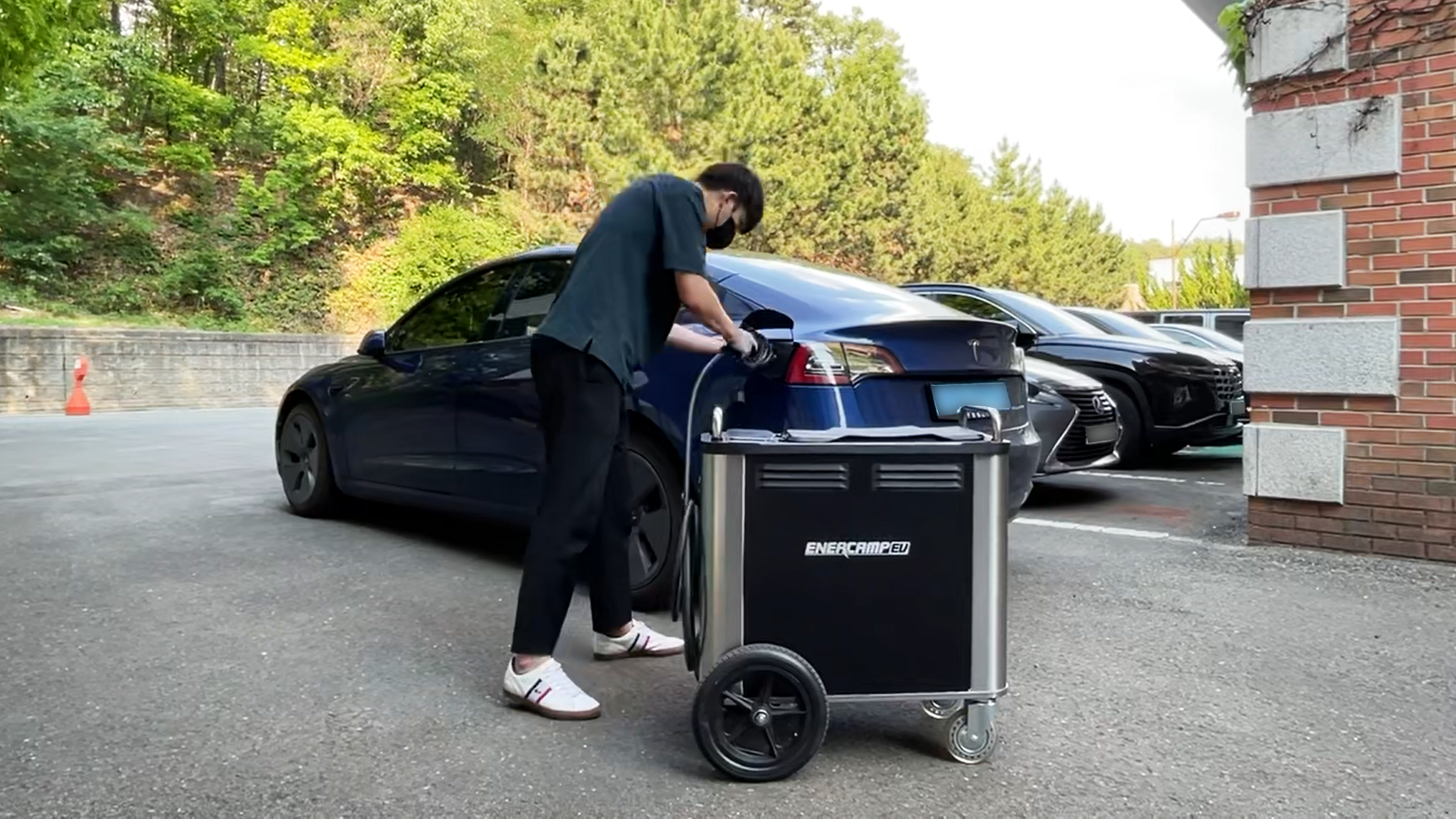 Enercamp, a mobile EV charging platform company, announced on September 13 that it had received approval for 'Mobile EV Charging Service using Power Bank' through a special regulation sandbox demonstration.
With the approval for this special regulation case, Enercamp plans to expand the supply chain of Mobile EV Charging Services nationwide and promote visiting EV charging agency service in earnest.
Jung-sub Choi, CEO of Enercamp said, "Compared to the rapidly increasing number of EVs, charging facilities are still insufficient and there are many chargers that cannot be used due to malfunction. This problem can be solved by our new charging alternative because the initial cost and maintenance cost are low in terms of management."
Enercamp plans to implement Visiting Emergency Charging Service in cooperation with the Daegu Environmental Corporation in September. Along with this demonstration special case, it plans to implement the region-based mobile charging service for free for a certain period of time and expand it nationwide in conjunction with an insurance companies after a demonstration for the next three months.
* Photo: Enercamp's Mobile EV Charging Service