Enercamp MOU with Charbot Mobility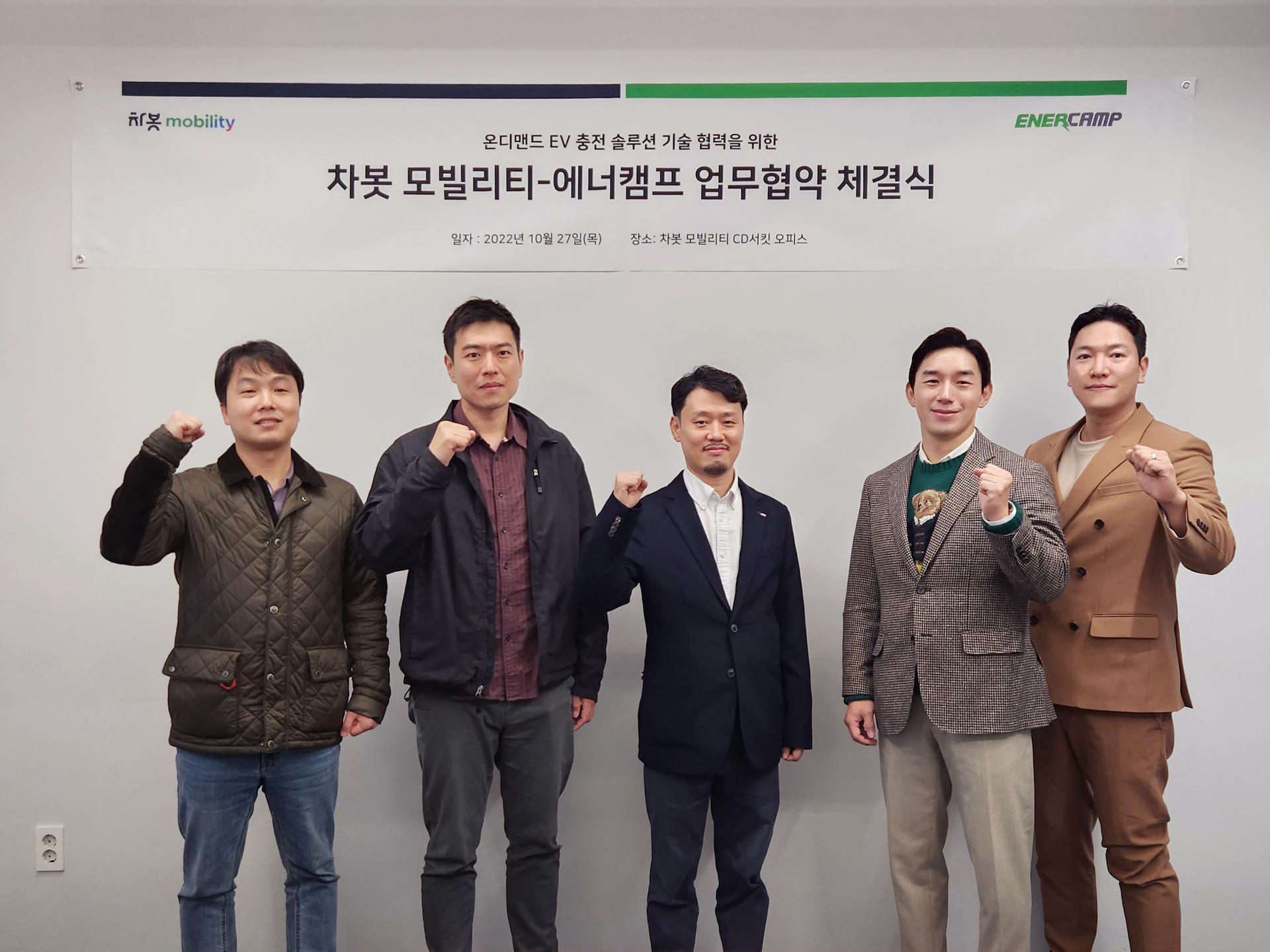 Enercamp (CEO Jung-sub Choi) announced on the 27th that it had signed an MOU with Charbot Mobility (CEO Seong-geun Kang).
Through this MOU, they plan to cooperate with each other in connection with the establishment of an EV charging network and additional linkage projects so that EV users can use EVs with confidence.
Charbot Mobility CEO Seong-geun Kang said, "Charbot aims for a 'driver life super app and is very happy to cooperate with Enercamp, a promising company with various EV-related experiences and technologies. Through this MOU, it will be possible to provide services related to charging EV business trips that are essential in the driver's life cycle and provide new benefits in line with the upcoming EV era. Based on the experience and know-how accumulated in each field, we expect to create technological innovation in related fields."
Jung-sub Choi, CEO of Enercamp, also said, "We are happy to provide visiting EV Charging Service to Charbot Mobility members through this agreement. The service has the advantage of saving time visiting for charging in the city. We will introduce not only charging services but also customized insurances that can protect users from the risk of using EVs."
Charbot Mobility is a mobility orchestration platform company that provides all necessary services throughout the driver's life cycle, including car purchase, management, and sales, in one data. Recently, it was finally selected in recognition of its business model, technology capabilities, and growth potential in the field of KB Starter Mobility, a startup development program hosted by KB Financial Group.
Enercamp is Korea's No. 1 company for internal combustion engine car battery chargers and emergency charging battery packs. It has developed a Mobile EV Charging Solution based on modular battery technology and is introducing an EV Charging Service that can be used conveniently without space restrictions. The service is currently available through pre-application at 85 branches of the five major shared offices, including WeWork and Fast Five.